We continue to share April lists. On the second week of April, there are many games to exit from 8-14. Here are the games that will output on this date:
– Cynthia: Hidden in the Munshadow (10 April: action, adventure, discovery, privacy)
With a character of a woman, we will be thrown together with this big adventure, we will be able to explore these regions and enjoy these landscapes and atmospheres offered to us. In the game you will still have a privacy-oriented structure, as well as we will try to solve various puzzles and these puzzles. The challenges of these puzzles will be easily variable, and of course, for us to get used to the game in the first place, it will come against easy puzzles.
With a colorful art style and a third-person camera perspective, environmental factors are very important in this adventure. With the environmental elements in the game, you will be able to interact with the interaction and jump into a huge adventure with the springs we have. With the spring and arrow weapons in our hands, we are able to develop and upgrade our spring and weapons in certain areas and parts. With this spring that we can use in the game and always take place on our back, we can solve various puzzles, distribute the attention of the enemies, and pull them down towards us. This spring and arrow in the game will be used as a single weapon.
As I mentioned above in the game, there are both puzzles and privacy mechanics. There are different elements in this game where we can interact with environmental elements. Apart from this, we will also have different platform challenges and we will start to check our character correctly to overcome these platform challenges. We will be able to climb this high area, which may have a high hilly to our counter against the game, and we can approach enemies as we want.In this colorful world where we try to lower threats and dangers, we will try to eliminate threats located in the background of işler, on the other hand when we cover ourselves to the atmosphere.
In the game you can approach against threats, you can get them at once and climb towards high areas. We will work well together with the spring and arrow that we have in this game with various skills that we can distribute attention, and we will begin to master about it.
</ In this privacy-oriented adventure action game with third-party camera perspective, we will tell stories in the background. Within this story, an interesting structure will be intended to be presented to us. On the other hand, with this story, we will try to lower threats. In the game we will find a village and try to learn what is going on to this village, and we will put into a big job to save our loved ones. In the game there will still be dark forces and this dark power theme will constantly meet in the game. We will try to find out where the dark forces come from in the game, learn what we can do to lower them and eliminate these threats with our springs and arrows.
Cynthia: Hidden in the Munshadow can be taken into big struggles both day and night, and in this two-time cycle we can find ourselves in the big adventure. When the game is night, we can experience the light strains that the moon reflects on the surface and can be shot as long as the sun can be taken. In general, a bright weather was adopted in the game and aimed to present us with a colorful style of art. If we already look at the graphic style, the more line-style art style is adopted. So we can mention that an unusual structure is presented to us. You may not want to play this game at least on the chart if you have to insert reality.
As I mentioned above in the game, we will have a village. This will be held in the village where we live and will have great raids to this village. Prints will be done by various forces and we will try to learn where these forces come from. In this world where dark forces try to dominate, we will also protect ourselves, we will use the light as a key to eliminate this darkness and try to do more. On the other hand we can explore around, we try to figure out what happens. In this game, we will control a female character, with this female character, we will combine different regions and try to solve puzzles in the middle and exceed platform challenges.
In the game, the character animations and stroke dynamics come to our mindful way.The game currently has a demo version on Steam. You can try some part of the game through the demo version you wish and see what the game accumulates in this structure. In this demo version, you can play the first parts of the game, see how character has a structure, and how to give us a world. This demo version is quite important because I can also say that you can not buy and buy the game.
</ With the spring we have in our game, we have to eliminate threats in this colorful world. With our bow in the game, the arrows we throw together with a wide range of skills can find enemies and we are able to develop differently to our best. In the game, we are able to shoot a variety of skills from explosives to different types of arrows, from single arrows to throw multiple arrows, and together with these shots we can hunt enemies as gafil.
In the game, puzzle sequences are quite covered. We use our spring with these puzzles. The puzzle areas can already see that this contains a puzzle when it comes to us, and I can say that the puzzle areas come to our place. There is a craft system outside these puzzles in the game. This craft can combine the resources that we find together with the craft system, and unlock new items by combining these resources and strengthen our publication and reading.
Craft system works at the beginning of fire and we can access the chance to achieve new items by combining many different sources at the beginning of fire. With this mechanical, we are able to unlock new items quickly. I can say this system brings variety to the game.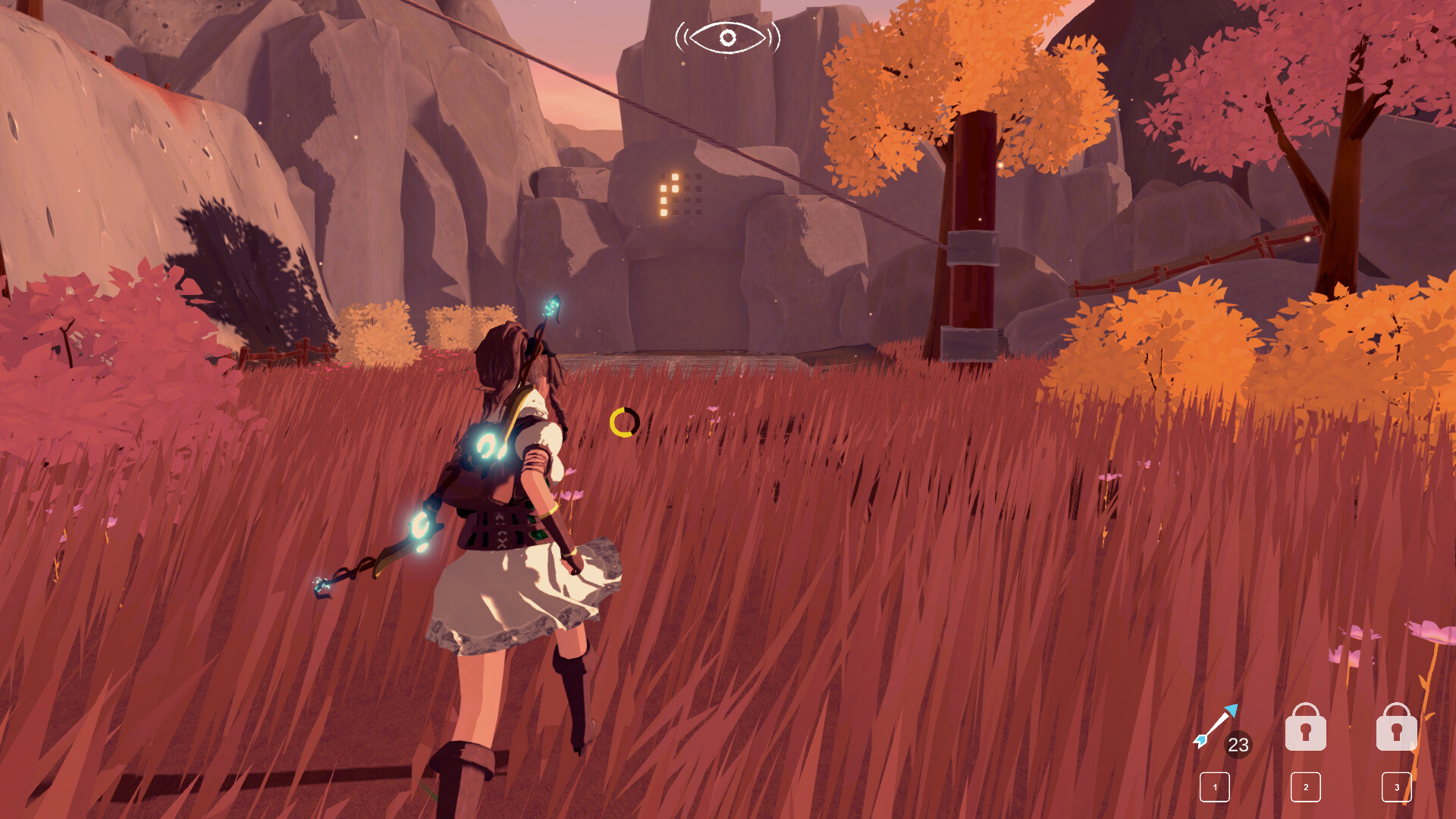 A long experience in the game does not expect traces. So I can say that a short adventure will be available to us in this game. A short and concise story will be transferred to us because it is not already a large diameter construction. We will be able to explore with these skills and try to lower threats. In this game where an emotional story is included, we will try to protect ourselves against these threats and lose our loved ones at this time.
– Beyond the Long Night (13 April: action, rogue, adventure) BBnfyFwG2o" title="Beyond the Long Night – Official Anincement Trailer" frameborder="0″ allow="accelerometer; autoplay; alert-write; encrypted-media; gyroscope; picture-in-picture; web-share" allowfullscreen="">
The action developed by Noisy Head Games and published by Yogscast Games comes on April 13th, roguelike, adventure game Beyond the Long Night.In the platform game where different regions and venues are located, we will work to overcome many regions and try to lower the traps that come to us. In a world where evils are dominated in the game, the way to lower and eliminate this evil will solve the puzzles that arise from us. In the game we can transmit different sections and switch between these sections. Different platform challenges and puzzles that we need to solve in each section. We will also have to do various moves to solve and overcome them.
In this game with a remarkable theme and art style, we can drag chaosa at a moderate moment and find ourselves in a large area. We will remain in the case of making various moves to overcome the platform challenges that are encountered in the game and we can interact with different characters here. In the game you can find different characters in each region and find out how you can exit from these characters by entering the dialogue. You may also have information about the details of the story.
In this game where cute characters are located, we can connect to a balloon and filter them towards upwards, we can bring ourselves upwards. Different platform challenges and various in-game elements that we can use in the game. With these in-game items, we will try to save ourselves and begin to be dismissed from the situation we are located.
In this game where the action and puzzle are combined, there are other shooter elements. For example, we are able to see that a light that follows us when we are leaked towards up with a balloon, it is also able to perform various ignitions to eliminate this strain, and we try to eliminate it. When flying with a balloon, flying objects from our question can also come, I can say that we can treat our weapons to eliminate these flying objects. So there are both action and puzzles and shooters and platform elements in the game. Thus, we try to offer a wide range of in-game content to us.